April 14, 2012 High Risk Tornado Outbreak




April 14, 2012 (All done from memory March 2015)

This was "The setup" of 2012. Very large 'High Risk' was in place over the core of Tornado Alley this day. All the ingredients that are needed were there, the key was just being in the right place when it happened. Below are the risk area and the reports map from that day.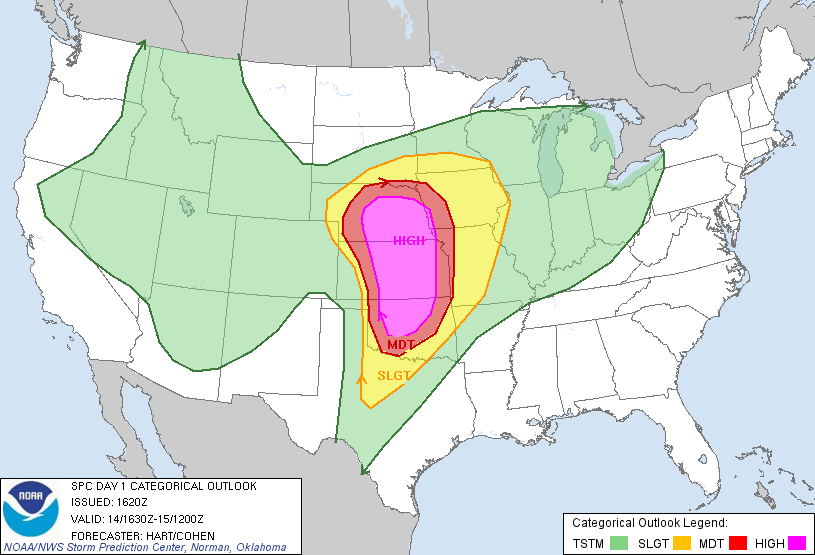 Here is where I drove on this day.

Here is my one video from April 14, 2012.