April 21st, 2007 TX Panhandle Tornado Outbreak
Got to Plainview around 2 pm after taking the scenic route across SW Oklahoma. I sat around there till 5pm with my g/f, Dave Haas, and Ryan Jarratt. I felt the southern Panhandle had the best chance for seeing something, so we stuck it out in Plainview most the afternoon to take advantage of the EV-DO through my phone there. We moved west on initial development and realized the storms headed to Hereford could not be caught from where we were at, so we turned south and picked up the best one coming from west of the Lubbock region (my best decision of the day).
When we first saw the rain free base near Littlefield, it was nothing special. It stayed this way for 20 or 30 minutes when out of nowhere the storm seemed to stop moving for 10 minutes and exploded into one of the best structures I have ever seen. It also started sucked up dirt off those fields around the storm. We stayed with the storm all the way to back Claude that evening. We are thinking we saw at least 3 or 4 tornadoes with one after dark near Wayside. Almost made a major mistake towards the end of the first tornado (Olton) after going down a very muddy road since I didnt see many other options that might keep us with the storm. Baseball size hail helped me keep from getting stuck. My jeep was covered completely in mud by the time we saw pavement again. It was really stupid initially, but we ended up with a great view of the Olton tornado roping out. Had a few focusing issues with my camera today. All the dust being sucked up by the storm didnt help that any, but overall another very exciting chase.
Here are some pics and the video from our chase in the panhandle.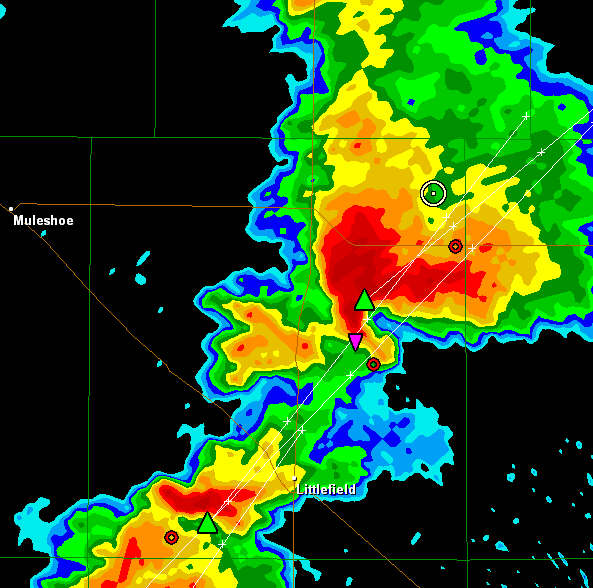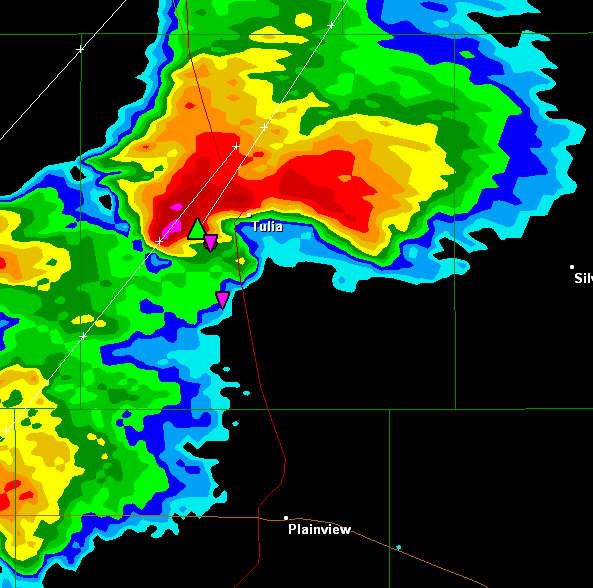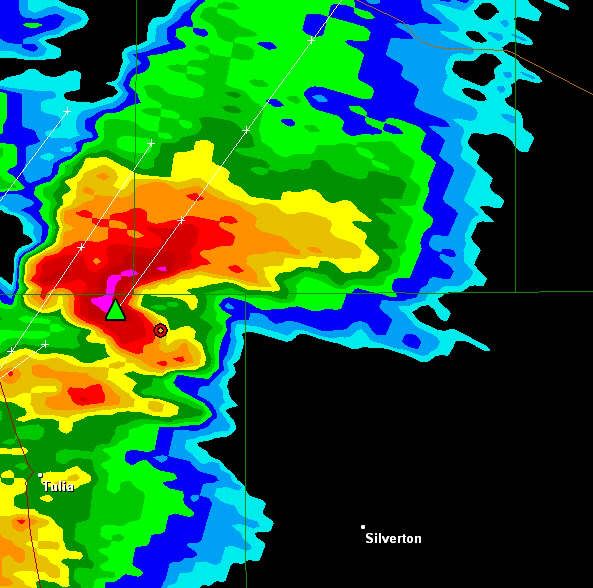 Olton, TX Tornado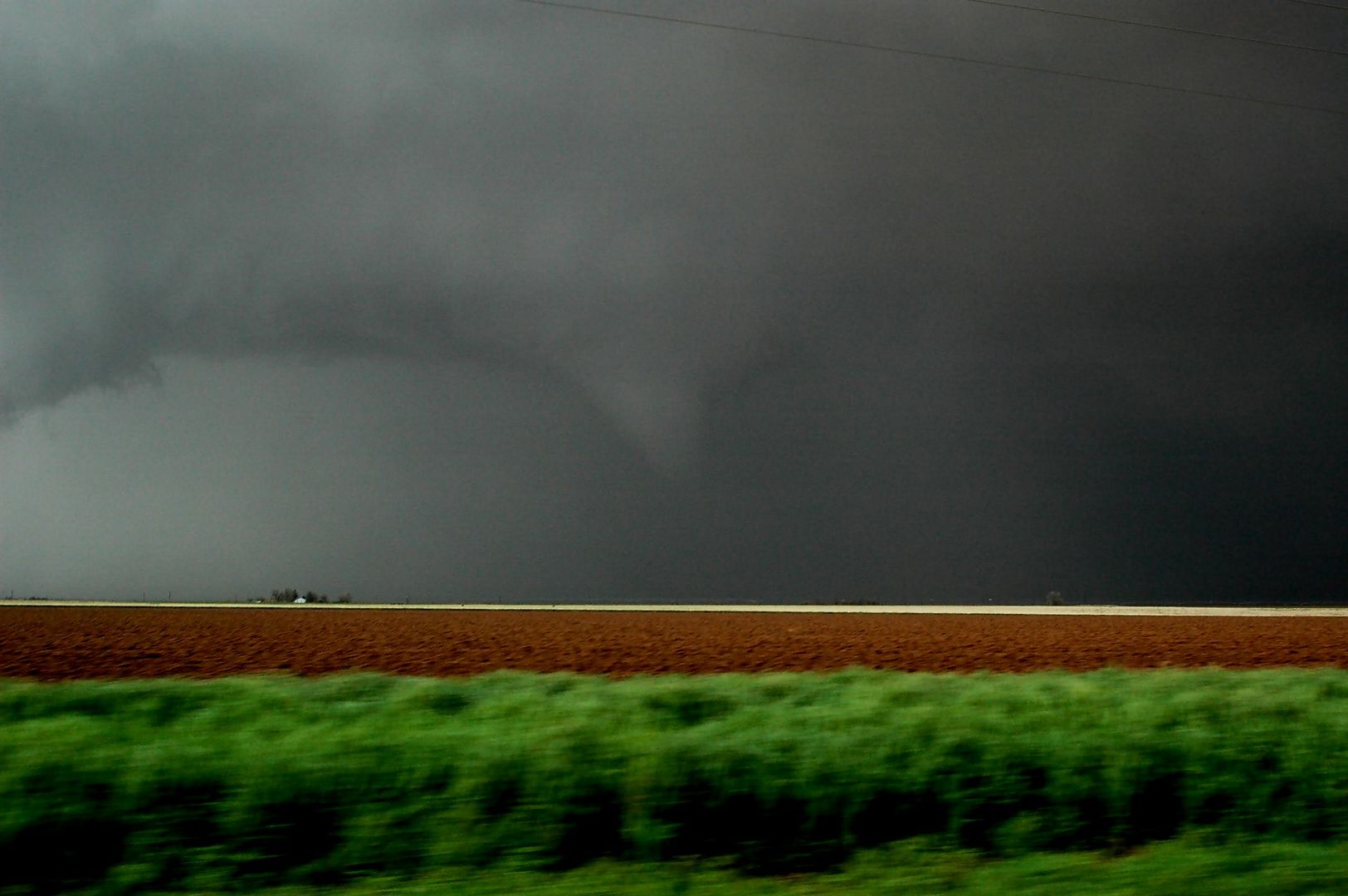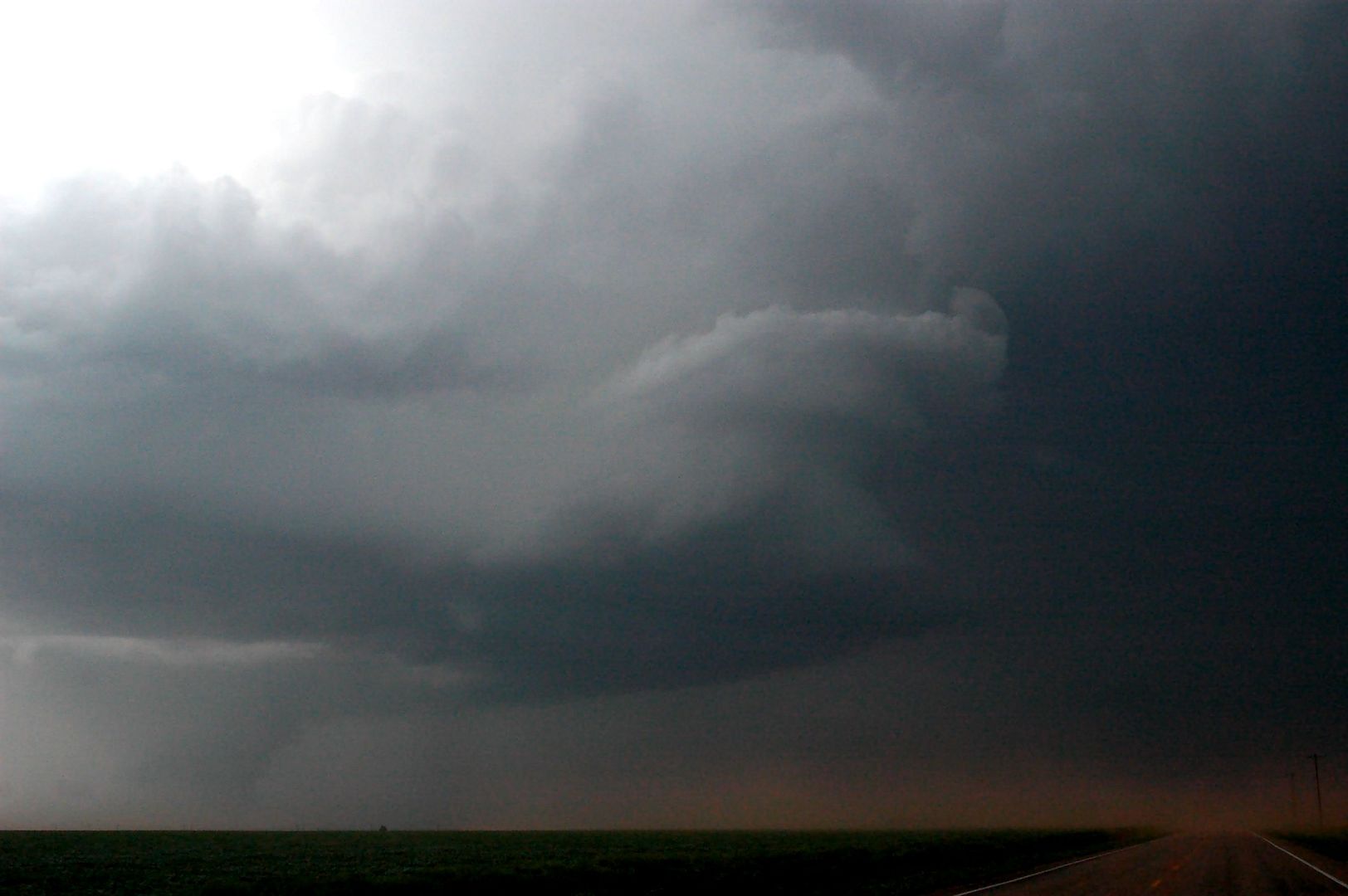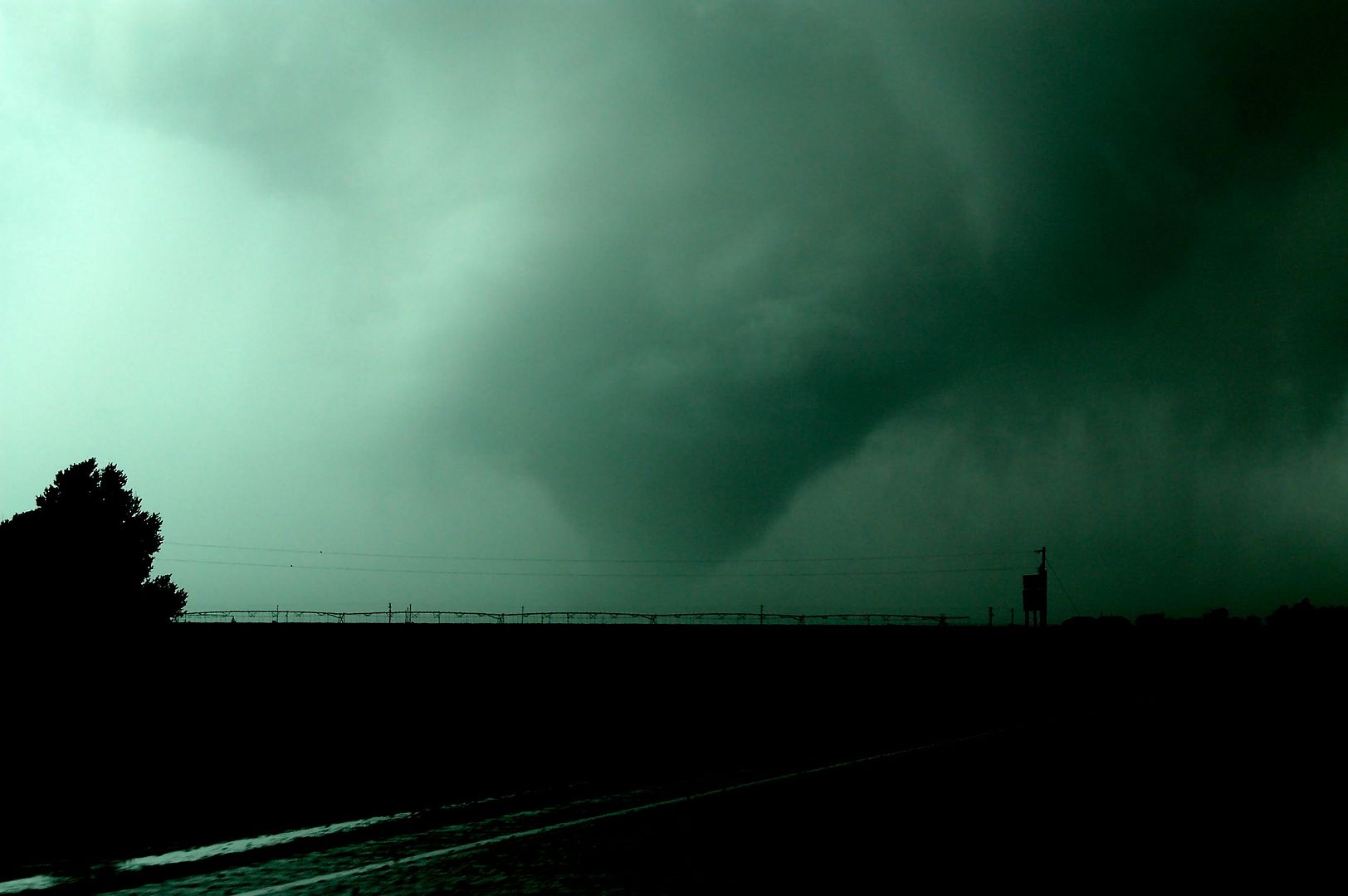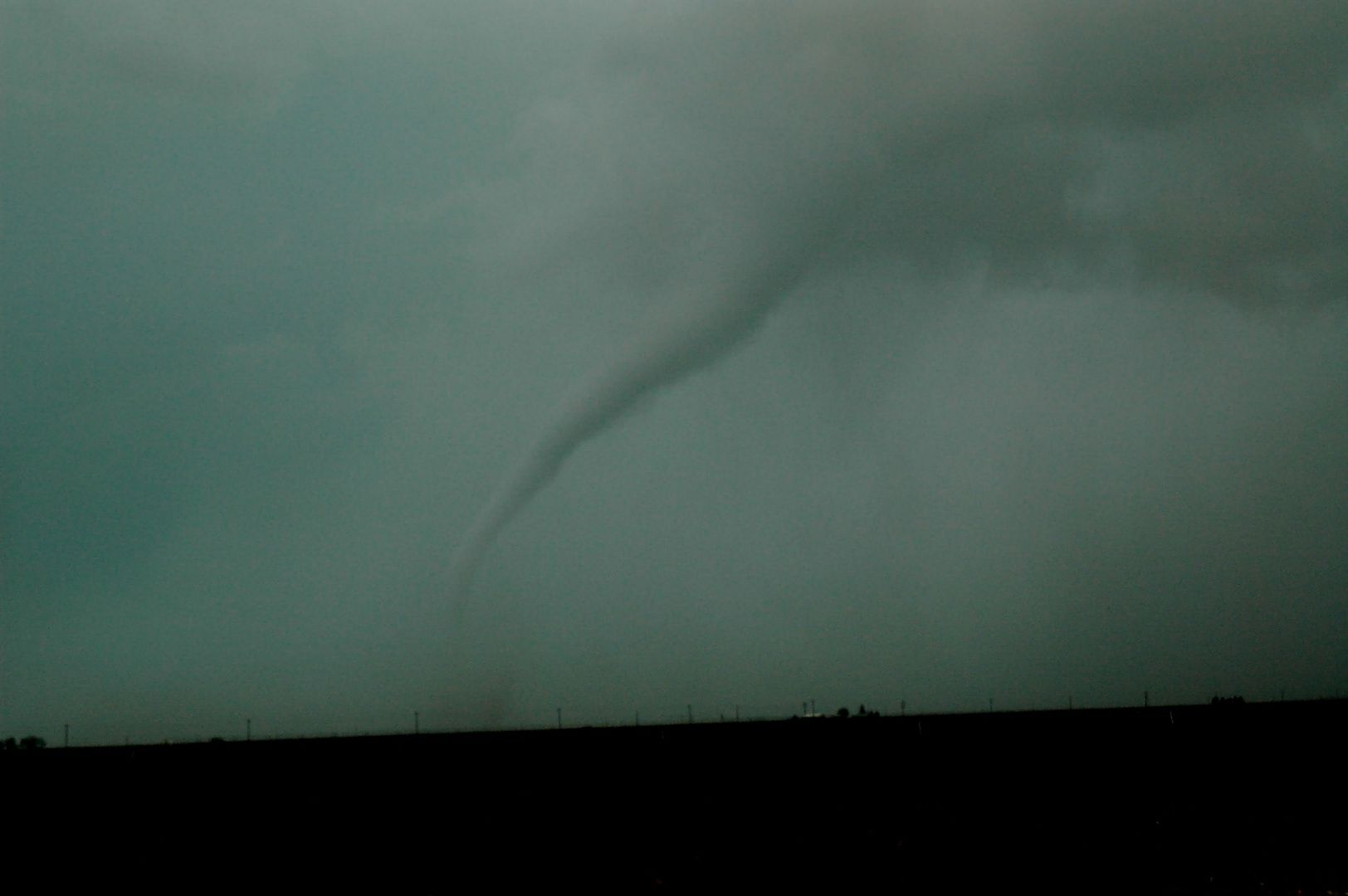 Tulia, TX Tornado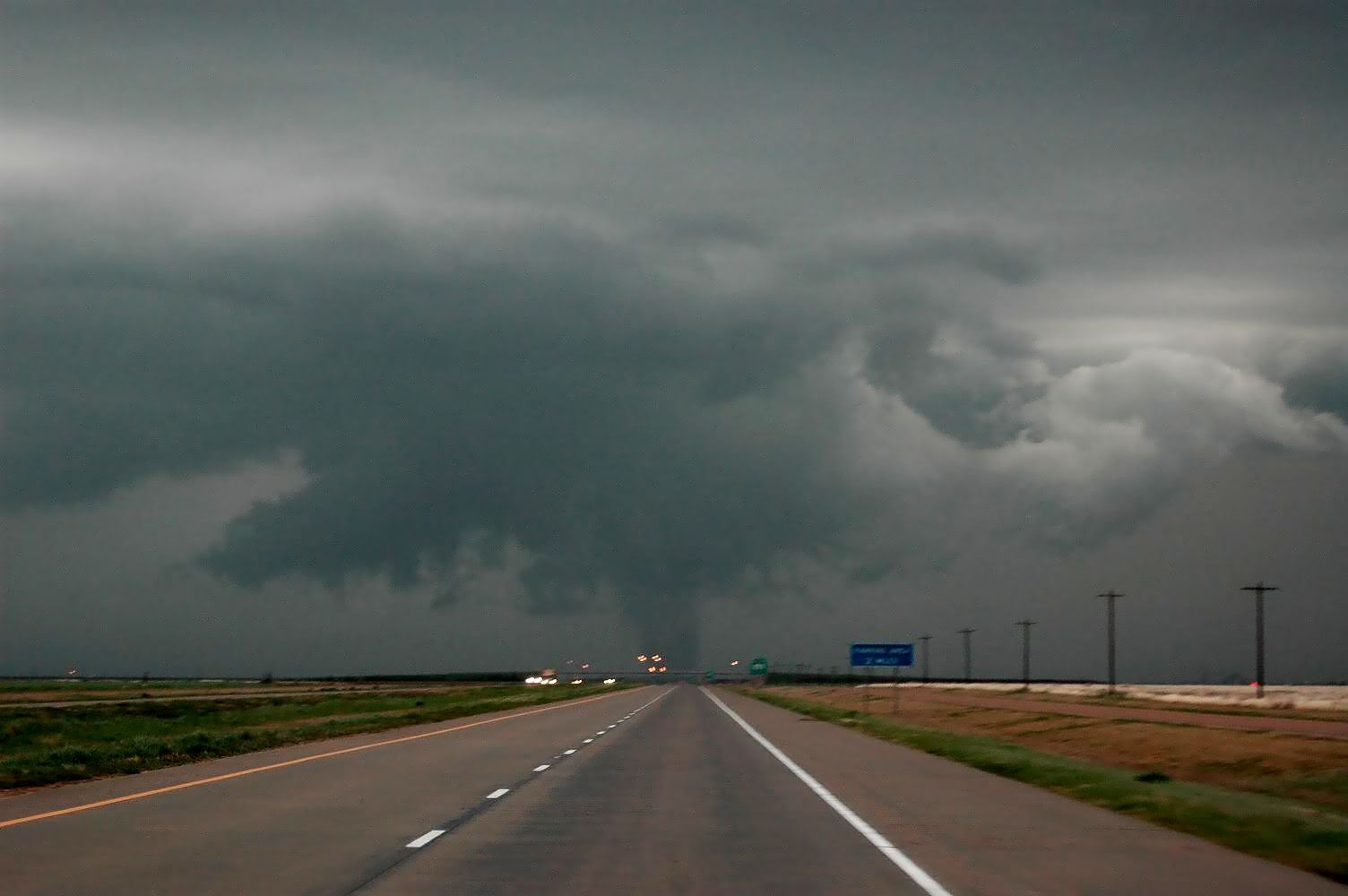 Tornado after Tulia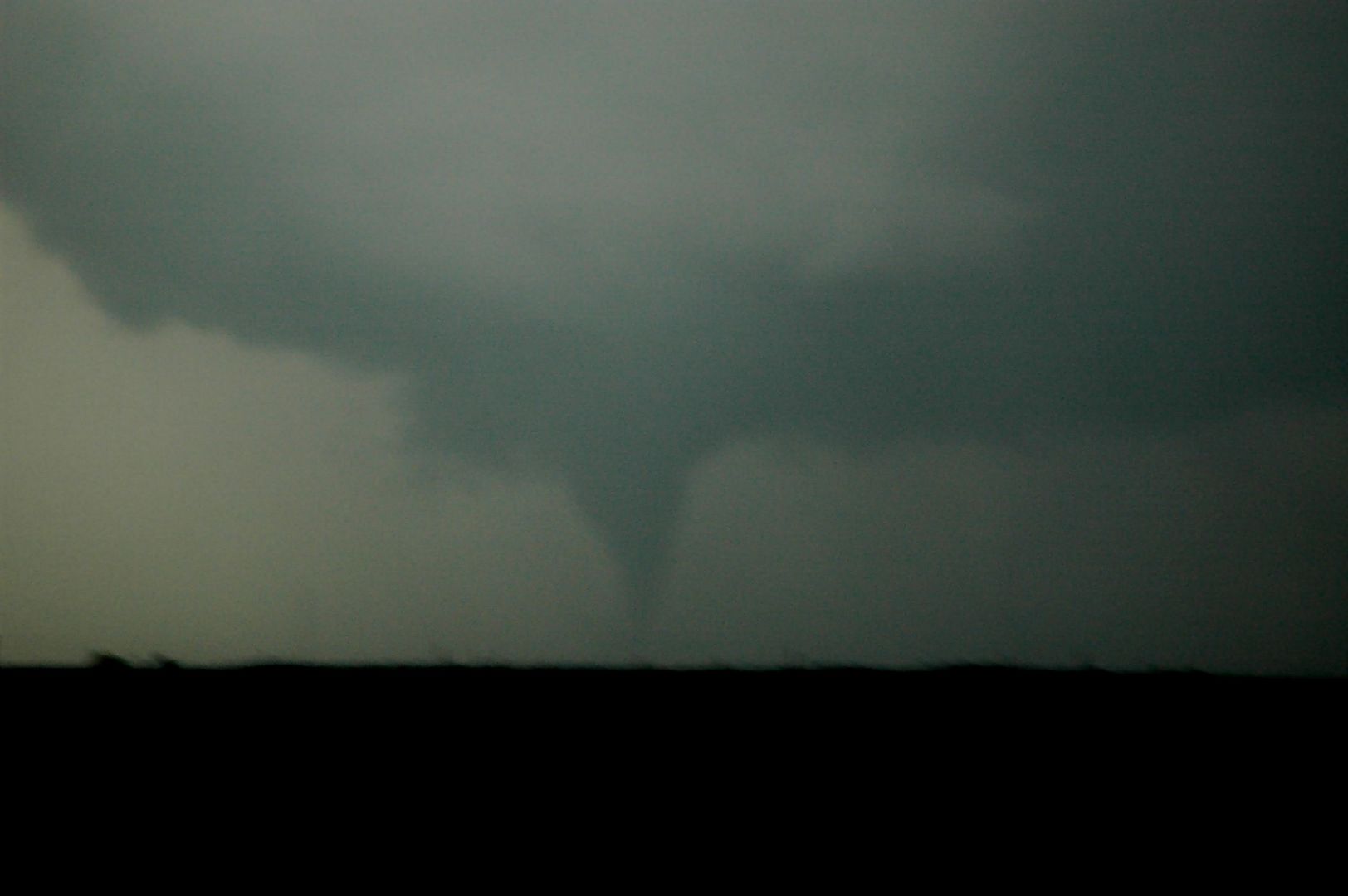 On the back left is the Tulia meso, and on the front right is new meso that spawned a tornado near Wayside.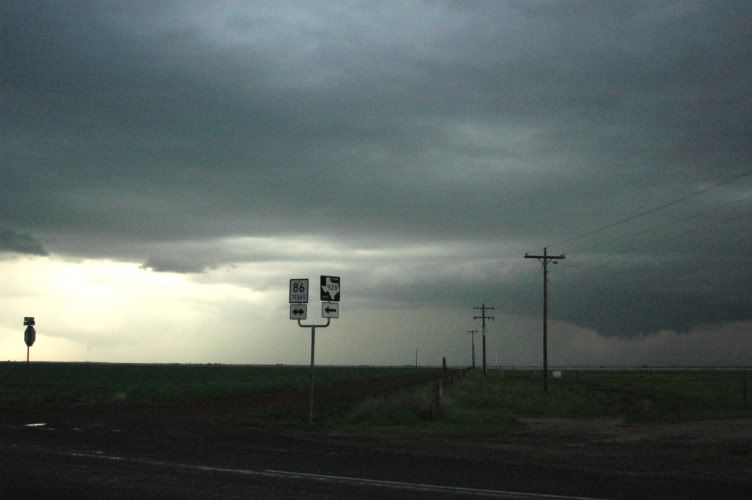 The Wayside tornado was hidden behind the mass in this still.

Video: